Have your home pc repaired safely online
Our expert computer engineers can fix 95% of all problems over the internet using our fully secure remote control software.

We offer a no-fix-no-fee policy for all online repair sessions.


We have fixed thousands of pc's and laptops and have been providing computer maintenace services for over 9 years with a solid reputation in the IT industry.


Our service is fully secure so you can be assured that your pc and data is in safe hands.


Our monthly packages start from as little as £9.99 or £25 per repair session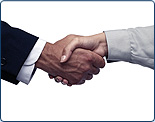 Customer success stories
We have had thousands of happy customers that have been more than happy with our services.

Read more here